POSEN
Slow motion close-up shot of female feet walking on treadmill. Every time she wants to kill herself she does some cardio.
Posen is not only the German name for Poznań, but also a  neologism referring to the word "afterimage", which determines the state of fluctuations of consciousness upon awakening, when the real displaces the dreamy, something unreal. Posen is also a memory distorted over time. The documentary has gained a feature superstructure, among other things in the form of stock materials, which complement the film space with elements of collective imagination.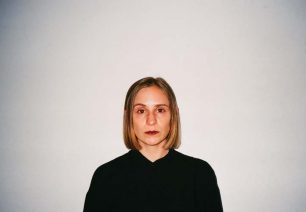 (born 1989)
Studies: Faculty of Graphic Arts of the Academy of Fine Arts in Warsaw (2012–2017). Fields of artistic activity: new media, video, music, performance. Participant of group exhibitions, productions REMIX//Opera Fluxus (Komuna//Warszawa, 2013) and Ideal People (Body /Mind Festival, 2017), as well as the War<;so>;vie Festival  (2015), SURVIVAL Art Review (2017) and The Warsaw Autumn (2017). Collaborated with NInA. Co-founder of Rwa zine. Member of the band 8 zł (music video in Japanese zine Very Gois). 2nd prize in the competition for a spot for Legal Culture (co-director Piotr Dudek), Gdynia Film Festival (2015).