Szajn – a social and cultural magazine for teenage girls 
"Szajn" was created from the need to create a safe place where adolescent girls can talk about their real dreams, real problems and real challenges. In "Szajn" we think it is worth trying, getting dirty and making mistakes. We are not interested in perfectionism, only in being our true selves. We face the difficult, prepare for high school exams, we make facemasks, we look in the mirror, we talk about sexuality and art.
"Szajn" has the form of a magazine and community, all content is co-created by our readers under the supervision of the editorial team.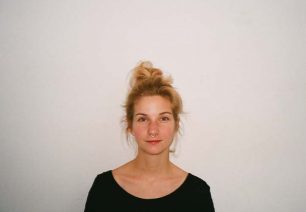 (born 1990)
Graduated from the Faculty of Architecture of the Poznań University of Technology (2013) and the Faculty of Design of the Academy of Fine Arts in Warsaw (2017). Works in graphic design, illustration, design management and service design. After finishing her architectural studies for three years she co-led the Klekko clothing brand. Her experience gained at the Academy has enabled her shift towards service design and work in the spirit of design thinking. During her three-month stay in Nepal she cooperated with KRMEF foundation – she developed a strategy of development and also designed visual identification for a local jewellery shop.