Local boys
The collection is my original proposal for the reinterpretation of Polish national costumes. Textile designs were also inspired by folk costumes from different parts of Poland, including Podhale, Kraków, Siennica, Sieradz, Mazovia, Kashubia. The form of the clothes refers to the construction of the eighteenth-century kontusz and to the sporty style of Polish football fans and "boys from the hood" of the twenty-first century.
The collection is my voice in the ongoing discourse on national identity and nationalist movements, strongly present in the public life of Europe. On the one hand, the collection refers to the richness of tradition (multiplicity, variety of colours, colour range) and, on the other hand, it offers the possibility of attributing this tradition to new forms and possible interpretations. It is an attempt to save traditional forms using a new font.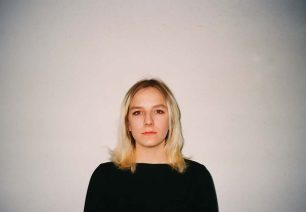 (born 1995)
Graduated from the Chair of Fashion, Faculty of Design of the Academy of Fine Arts in Warsaw (2017). Student of textile design at Central Saint Martins in London (second-cycle studies since July 2017). Rector's scholarship for the best students of the Academy (2013/14). Designs men's fashion and textiles. Completed internship at Verena Schepperheyn design studio in Berlin. Finalist of competitions: 2017 Łódź Young Fashion and 2017 Diploma Selection Designblok in Prague.